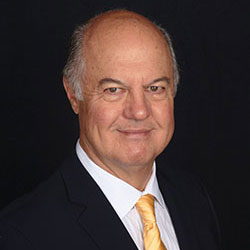 Fred R. Cornwall
President, Director
Fred Cornwall began his investment banking career in the public finance industry in 1975, in Denver, Colorado. In 1989 Mr. Cornwall was one of the founders of Municipal Capital Markets Group, Inc., and became its President.
During his years in the municipal bond industry, Mr. Cornwall has been personally involved in providing financing for borrowers with needs ranging in size from $.2 million to over $300 million. His experience with MCM since 1989 has provided him with extensive experience in pooled loan financing and health care financing. In addition, Mr. Cornwall has either developed, or has been personally involved in virtually every positive change in the way social
service providers have obtained bond financing over the last thirty plus years, from the pooling of providers into a larger bond issue to reduce costs, to the development of bond ratings for this industry to lower the cost of financing. Mr. Cornwall is proud to have provided financing for over 2,400 facilities in the mental health and developmental disabilities field during this time.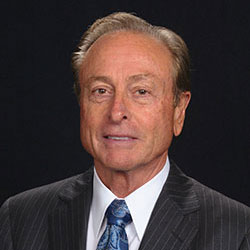 Michael W. Harling
Executive Vice President, Director
Mike Harling has served as an investment banker in the area of public finance for over four decades.
Prior to becoming one of the founders of MCM, Mr. Harling was President of his own firm, specializing in tax-exempt leasing of real estate and equipment to municipal borrowers from coast to coast. Financing for these leases is provided through the sale of tax-exempt securities. Mr. Harling is one of the country's leading authorities on lease financing for correctional and other
public purpose facilities to local and state governments. Mr. Harling has published articles in major trade periodicals and served on panel presentations on the financing of correctional facilities. In addition, he has developed expertise in the area of charter schools, waste to energy and green bonds.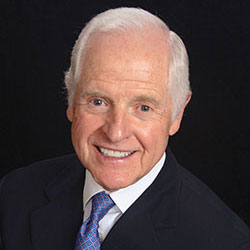 James M. Anderson
Senior Vice President, Director
Jim Anderson is Managing Director of the Denver, Colorado office. Mr. Anderson has been an investment banker in the Public Finance industry since 1971.
During this time he has been employed in large regional and major national investment banking firms. Mr. Anderson was President and CEO of Anderson, DeMonbrun Inc., building that firm into a significant specialty firm before it was acquired by Prudential-Bache Securities. Over the years Mr. Anderson has developed expertise in the areas of public utility financing, lease-purchase financing for governmental bodies, and advance refunding transactions.
In addition to his work as an investment banker, Mr. Anderson has published articles on public finance for leading professional periodicals and has served on community service boards and commissions. He brings to the firm an outstanding background in public finance and public service. Mr. Anderson has a degree in business administration from the University of Denver.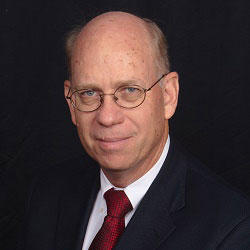 Bruce Allred
Investment Banker
Bruce Allred has nearly 30 years of experience as an investment banker in specialized project funding needs particularly involving water.
Mr. Allred's extensive banking career in public finance includes working with Wedbush Securities Inc., Wells Fargo Securities, LLC, and First Security Van Kasper (acquired by Wells Fargo Securities.)  He has significant experience in municipal and structured financings. He has developed specialized models to assist municipalities and special districts involved in water, irrigation and wastewater.  He has been involved in developing finance, rate study models,
and structuring debt for local, county and state governments and special districts. Additionally, he has helped private and public higher education institutions in the Intermountain West, Pacific Northwest and other areas. Prior to his investment banking experiences he worked for the City of Boise, Idaho, Public Works Department, Intermountain Gas Company (Boise, Idaho.)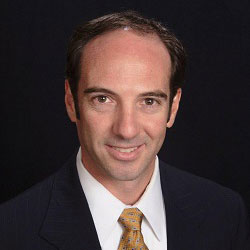 Daniel C. Askenazi, CPA
Vice President
Dan Askenazi joined MCM's Denver public finance and financial advisory group in 2002, providing investment banking and advisory services to municipalities, non-profit organizations and developers seeking capital in the financial markets.
Mr. Askenazi helps clients create cost-effective, self-sufficient projects, often working with architects and contractors to financially design projects. His specialties include tax-exempt bonds, lease purchase financing, real estate finance, refinancings, and infrastructure funding. Prior to joining MCM, Dan identified investment opportunities for Madison Capital, a firm specializing in the purchase of debt, illiquid securities, bankruptcy claims, and distressed real estate.
Dan started his career providing audit services with PricewaterhouseCoopers, LLP, where he audited financial statements of companies in a wide range of industries, including real estate, oil & gas, financial services, mining, healthcare, and high tech firms. Mr. Askenazi holds a Bachelor's Degree in Business Administration and a Master's Degree in Accounting from the University of Texas at Austin. Dan holds a Series 7 registration with FINRA, and he is a licensed Certified Public Accountant.

Robert DeMonbrun
Managing Director
Robert DeMonbrun has been an investment banker in the capital markets securities business for over 40 years with a focus on revenue bond financing. 
For the last 20 years, Mr. DeMonbrun has worked with nonprofit organizations and private and charter schools. He has also worked with uranium mining companies and manufacturers in corporate finance. Before spending 20 years with New York based Gates Capital Corporation, Mr. DeMonbrun managed Prudential Securities' California office in San Francisco from 1984 to 1992.
He was co-founder of Anderson DeMonbrun Inc, a boutique investment banking firm headquartered in Denver. He began his career in investment banking with Hanifen Imhoff in Denver in 1974. He has been involved in over $3 Billion in financings during his career.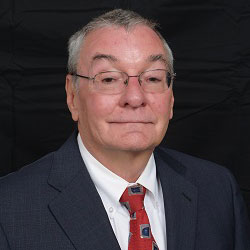 Michael O. Hark
Managing Director
Michael Hark has spent over 40 years providing public finance and investment banking services to municipal, non-profit and tribal clients.
Mr. Hark has extensive experience in the areas of tax-exempt lease/purchase financing, certificates of participation, pooled financing, as well as traditional general obligation and revenue bond financing. Specialty areas include private placement of transactions for Indian Tribes, energy performance contracts hospitals, solid waste facilities as well as, 501(c)(3) not-for-profit corporations.
Michael received his B.S.C. degree from DePaul University and is registered with the Financial Industry Regulatory Authority as a Municipal Securities Representative and Principal. He is a member of the Sault Ste. Marie Tribe of Chippewa Indians. He is also a member of the Association for Governmental Leasing and Finance and presided on the Board of Directors from 1991 to 1997.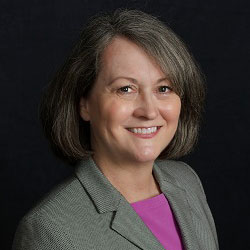 Kendal C. Hauck
Vice President
Kendal Hauck serves as an investment banker and manages the Financial Assessment service of the firm.
In her role as an investment banker for the firm, Ms. Hauck works directly with potential borrowers in the origination of bonds for non-profit human services providers. Since joining the firm in 2003, she has helped to develop the firm's 
Financial Assessment Report and now oversees this department.  Prior to joining MCM, she was a marketing specialist in the airline industry. She is a graduate of Colorado State University.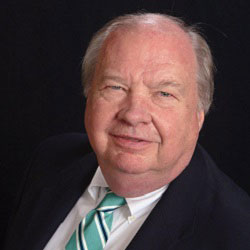 Richard Hufnagel
Manager Sales and Trading
Dick Hufnagel came out of retirement and joined Municipal Capital Markets Group as its Institutional Sales Manager and Bond Trader in March, 2009.
Prior to retirement, In April, 2008, Mr. Hufnagel enjoyed over 30 years experience in fixed income institutional sales, both taxable and tax-exempt. Prior to moving to Colorado in 1977, Mr. Hufnagel devoted over twenty years to institutional sales and trading, both equity and fixed income, with an eastern regional investment banking firm. Over the years he has also been very active in industry groups, 
having served on the FINRA District Business Conduct Committee, and as Board Chairman of the Securities Traders Assn., a trade group representing over 5000 international securities traders. Mr. Hufnagel holds a degree in Finance from The Pennsylvania State University. Check the background of this investment professional on FINRA's BrokerCheck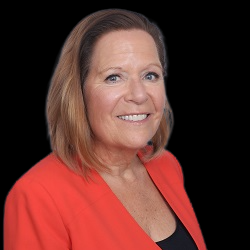 Terry Kraser
Managing director, investments
Terry Kraser serves as the Managing Director of Investments.  Ms. Kraser is responsible for delivering investment services to clients nationally. 
Ms.Kraser brings 40 years of experience in municipal finance, with the last 30 years specializing in providing investment advisory services exclusively to public clients both regionally and nationally. She began her investment career at Dominion Capital Group ("DCG") in Denver in 1990, initially as a trader and, in 1997, as President and Owner of DCG. At DCG, Ms. Kraser was responsible for the placement of over $16 billion in bond proceeds for transactions involving tax-exempt and taxable energy, higher education, health care, public education, single family, multi family and military housing, transportation, stadiums, urban development and other revenue producing public projects. 
In 2012, Ms.Kraser joined Springsted Investment Advisors ("SIA") as Vice 
President and Director of SIA where she placed approximately $8 billion in bond proceeds.  Ms. Kraser specializes in structuring custom investment vehicles tailored specifically to the clients' individual requirements including guaranteed investment contracts, investment agreements, repurchase agreements and forward delivery agreements.  Ms. Kraser also provides services related to cash flow management, portfolio review, policy development and developing RFP's for various services (i.e. cash management, broker dealer selection, banking services.)
Ms. Kraser currently serves on the City and County of Denver's Investment Advisory Committee (2014-Present).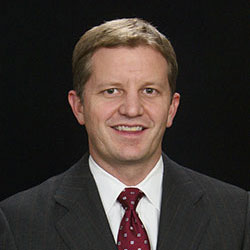 Tyler M. Noble
Managing Director
Tyler Noble has 3 decades of experience as an investment banker in public finance at firms including Wells Fargo, Banc of America Securities, First Union, Bigelow and Company and A.G. Edwards.
Mr. Noble specializes in energy prepay transactions, natural gas acquisition, energy savings performance contracts, farm subsidies, tax credit bonds, enhanced use leasing, real property lease finance, and renewable energy. This experience includes developing and analyzing structures for new and innovative projects for energy acquisition and structured Federal transactions. Mr. Noble has completed over $30 billion in structured energy and project
financings as senior manager, co-senior manager or financial advisor.  These transactions include natural gas and electricity prepayments, federal government facilities, central utility plants, energy savings performance contracts and the first publicly offered Clean Renewable Energy Bond for National Rural Utilities. Mr. Noble started his investment banking career with A.G. Edwards in 1994.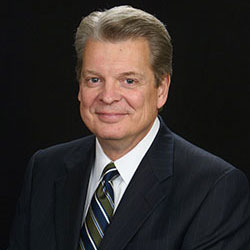 John E. Norman
Managing Director
John Norman is a veteran investment banker and Managing Director of Wall Street firms including Wells Fargo Securities and Banc of America Securities with over 4 decades of investment banking experience in municipal and structured project finance.
Mr. Norman has extensive capital markets experience focusing on all aspects of municipal energy and utility finance and taxable project finance including real estate, public-private partnerships, and securitizations for a variety of defined cash flows emanating from the federal government. He has worked with a wide array of state municipal joint action agencies, energy clients, municipal governments, U.S. Government agencies, major corporations, energy service companies ("ESCo") and real estate developers, and has pioneered the introduction of a variety of credits and products into the capital markets including municipal natural gas and renewable energy prepayments and reserve acquisitions.
Mr. Norman has completed over $36 billion of highly structured energy and project financings as financial advisor, senior or co-senior manager. Mr. Norman is a licensed General Securities Principal, Municipal Securities Principal, and General Securities Representative. Mr. Norman is a former Treasurer of the Colorado Municipal Bond Dealers Association and is a frequent speaker at American Public Gas Association and Municipal Bond Buyer events. Mr. Norman started his professional career in 1980 in the oil and gas industry with Halliburton, and began his investment banking career in 1983 at Prudential Securities.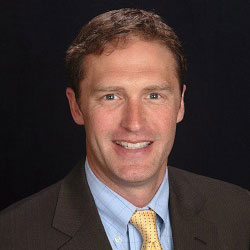 Christopher R. Perlitz
Managing Director
Christopher Perlitz serves as an investment banker with experience integrating technology and finance to innovate in the public and private sectors.
Mr. Perlitz works with a wide range of investor clients and thus can fund different risk profiles from high-rated to non-rated. In addition, he has a thorough knowledge of new finance policy and the evolving financial regulatory landscape. He has been active working with the USDA. He continues to work to achieve optimal terms for issuers leveraging the Federal lending
programs, Capital Market securitizations, and private placements. He holds a Bachelor's Degree from the University of Colorado at Boulder and actively works with non-profits in the Denver area. Chris lives in Denver, Colorado with his wife and two sons and enjoys the Rocky Mountains via cycling, tennis, golf, climbing, and skiing.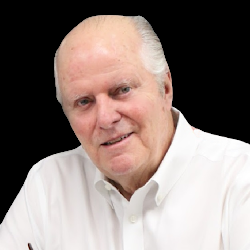 Cleve Schorr
Director of Investments
Cleve Schorr is an account executive in charge of the firm's Retirement and Estate Planning Division, working with businesses and individuals to achieve their long term financial goals.
As a Registered Investment Representative, he has invested over $95 million for both individuals and companies. Cleve has a Masters Degree in
International Relations from Rutgers University. Check the background of this investment professional on FINRA's BrokerCheck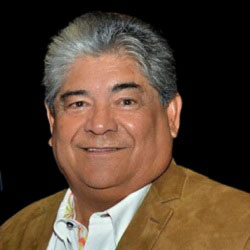 Leo V. Valdez
Managing Director
Leo Valdez serves Arizona, New Mexico and the Southwest as an investment banker.
Mr. Valdez has over 40 years of experience in municipal finance in the Southwest. His extensive experience includes industrial development authority bonds, sales tax (excise tax) revenue bonds, infrastructure finance, school districts, multi-family housing, single-family housing, hospitals, special needs revenue bonds, tribal finance, charter schools and New Market Tax Credit transactions. Mr. Valdez also has experience with rating agency and insurance company presentations. He has participated for many years in bond elections and tax referendums. Prior to working in the investment banking industry, Mr. Valdez worked for the United States Department of Agriculture. At the U.S.D.A., he was a specialist loan officer under the Business & Industry Loan Note
Guarantee Program in Washington D.C. and later became the Chief for the program in the State of Arizona. He brings expertise in implementing government programs to assist issuers and borrowers in obtaining government loans, loan guarantees and grants. Mr. Valdez holds a Bachelor of Science degree in Agriculture Business from New Mexico State University and a Master of Science degree in Finance from American University, Washington, D.C. Mr. Valdez currently sits on several charitable board organizations including The Arizona Foundation for Educational Advancement, Charter Schools Development Corporation and the SER Foundation.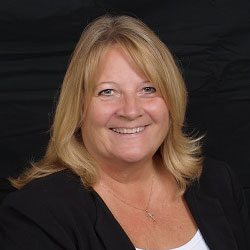 Barbara L. Winkler
Managing Director
Barbara Winkler has 25 years of experience as an investment banker working with municipal, non-profit, charter schools and tribal clients.
Ms. Winkler specializes in private placement of lease/purchase tax-exempt transactions as well as general obligation and revenue bond financing throughout the United States. Her areas of interest include municipalities, fire districts, park and recreation districts, charter schools and Indian Tribes. Prior to MCM, Barbara worked for the investment banking firms of Hutchinson Shockey Erley & Co and Stifel Nicolaus.
In addition to the investment firms, Barbara worked for several bank leasing companies including HTLF Capital Corp, a subsidiary of Heartland Financial USA, and Banc One Leasing Corporation. Barbara is registered with the Financial Industry Regulatory Authority as a Municipal Securities Representative. She is a member of the Association for Governmental Leasing and Finance and served on the Board of Directors for six years.
Direct Line  303.785.8984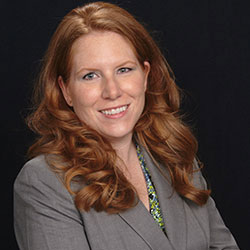 Karen M. Woodliff, CPA
Chief Financial Officer
Karen Woodliff is in charge of the accounting department. She is also the firm's FINOP, and serves as the assistant compliance manager.
Ms. Woodliff is a Certified Public Accountant.  Since joining the firm, Ms. Woodliff has developed the firm's Arbitrage Rebate Practice and currently oversees this department. Additionally, Ms. Woodliff is involved in the credit analysis of applicants seeking bond financing through MCM.
Prior to joining MCM in 2002, Ms. Woodliff was a senior tax associate with Grant Thornton. Ms. Woodliff received both her Bachelor of Business Administration and Masters of Science degrees in accounting from Texas A&M University.
Direct Line  972.663.6552

James Wrigley
Investment Banker
Jim Wrigley has been an investment banker since 1983 and works with all types of municipal entities.
Mr. Wrigley has extensive experience working on water, wastewater, irrigation, and other capital projects and needs. Prior to joining MCM, Mr. Wrigley worked with Wedbush Securities, Inc. and was a Senior Vice President and Manager
of Wells Fargo Brokerage LLC office in Boise, Idaho. Mr. Wrigley holds a B.S. in economics from Brigham Young University and an M.S. from Utah State University.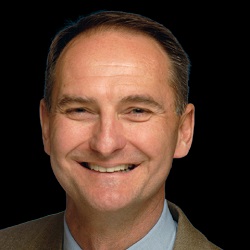 Timothy R. Zarlengo
Managing Director
Tim Zarlengo is an investment banker and municipal bond trader with over 25 years of investment banking experience focused on "value added" transactions.
Mr. Zarlengo was previously with Stifel Financial Corp. and George K. Baum and Company. Prior to joining George K. Baum & Company, he worked with Credere Capital for two years where he focused on tax credits and various governmental programs related to renewable energy project finance. At Coventree Inc., he focused on asset backed financing opportunities. He spent 15 years at GMAC Commercial Mortgage Capital Markets as the
head of the taxable and tax-exempt capital markets which included financing affordable housing, military housing, project finance, commercial mortgage-backed securitizations and whole loan sales. He has a reputation for creating "value added" transactions in difficult market situations. Mr. Zarlengo holds a Bachelor of Arts in Economics from Colorado College.